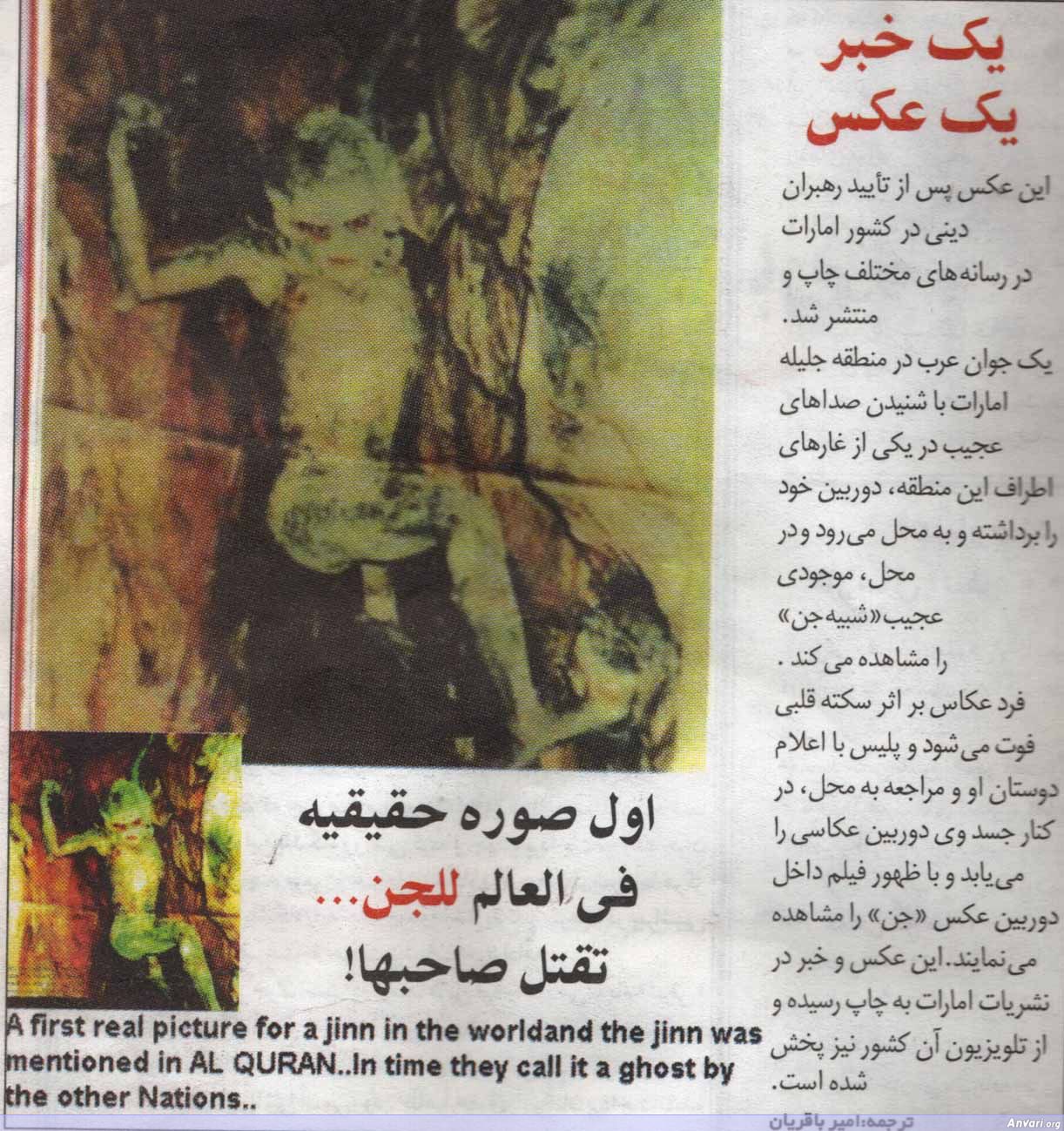 Mr. Anvari,
Assalamualeikum,
I am a Turkish journalist from Istanbul.
The famous "jinn picture" in your web page is a great hoax from Britain. Never use it as an official proof for Islam in your relations with Christians please. Because this kind of thinks harm to Islamic belief.
Here's my final news report on this case.
This is a simple sculpture made by hard-plastic in Cheddar Shovcave in Middle-England. Cheddar Chovcave is a kind of horror gallery built in early 1990's and there are dozens of horrible sculptures inside. This world-wide hoax created by a young British bussinessman in 1996. He took the jinn sculpture's picture and gave to some Arabic teens in a Suudi Arabian visit. And the legend was born in Saudi Arabia.
In my opinion, we, the Muslims must be very open-minded and sceptic in this kind of new documents before publishing.
Greetings from Istanbul. And I am praying for your quake victims. May Allah protect all of you.
http://www.yenisafak.com.tr/cin.html
Best wishes,
AL. MURAT GUVEN
Turkish journalist and filmmaker