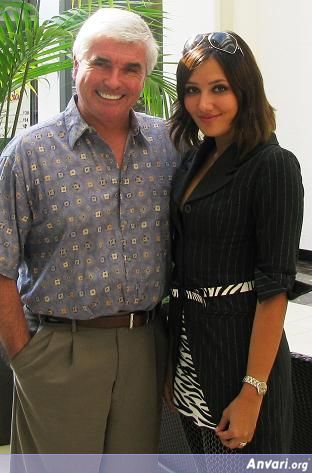 Unique style and elegance crafted to compliment a woman's form. International Fashion Designer, Arefeh Mansouri, does not just focus on designing a pretty dress. Her focus revolves around designing gowns that compliment a particular body type. Her interest in fashion began at a very early age.
Imagine, a four year old girl designing and sewing a dress for her Barbie dolls with bits and pieces of material that she found in her mother's sewing room. That's when Arefeh Mansouri found her love and passion for fashion design. As a young child and teenager, she continued to hone her skills when she would design and make dresses for her sisters and friends. Furthermore, her talent as a painter provided endless inspiration and unique ability to combine texture and color. However, since fashion design was not recognized as a valid career path by her parents, she gave up her dream and for a short while tried her hand at science and mathematics (Concordia University in Montreal). She excelled, but something was missing. She longed for the creative process she was accustomed to. She missed the way she could affect someone's confidence, outlook, and self esteem by creating attire that gave an individual a sense of class and sophistication. She missed her true passion.
This led her to take a bold step. She, after much debate with her family, decided to switch gears and enter fashion design school. There, at LaSalle College (in Montreal), Arefeh learned the ins and outs of fashion as well as the technical side of the industry.
At the age of 24, she already had her first collection of women's sportswear in one of the finest stores of Montreal. Soon thereafter, she was invited to work as a head designer for an Italian fashion company in Milan. There, she gained even more valuable experience when she worked closely with one of Versace's former pattern makers. For Arefeh, the only thing this position lacked was total freedom of expression and independence.
This leads us to her current venture. Arefeh has recently moved to Florida and has started her own line of evening and bridal wear. Her goal is to create high quality pieces that are both beautiful and affordable, mixing the latest trends and classic design elements with a unique twist.
A perfect example of Arefeh's unique talents can be found in her own wedding dress. This intricate design took over two months to make and is a true masterpiece formed of silk and Swarovski crystal. Creating such stunning, one of a kind, works of art is her ultimate passion and goal.