Looks like there is going to be direct flights between Iran and the United States.
It's so funny to see how far people go for a free photo! :-)
(Via, Spoofee - Copyright Late Night Show)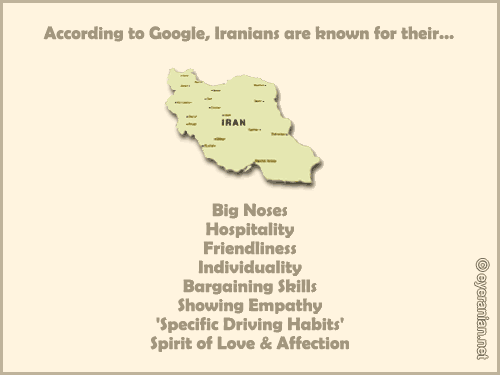 (Thanks, Pedram)
Other countries are known for...

If you are a firefox user, don't miss this one. It allows you perform a pretty neat search on amazon products, all in one page.
"... You really get the sense that something is building between the United States and Iran..." as reported on "ABC World News Tonight" from Tehrn last night

Blogging from Las Vegas airport...
The International Consumer Electronics Show was a really huge one. All the big names you can think of (well, except Apple Computers) were there. Perhaps the most amazing shows were the video technologies on mobile devices, new XBoxes and the incredibly high-resolution digital cameras.
Content may be reused according to the terms of the OPL.